When it comes to a city like London you can be easily confused when it comes to finding the cheapest way to get about, travelling could be essential to your stay and with so many passes, cards and oysters to choose from how do you know what is going to be best for you? I have conducted a list to make things a little easier for you, choosing the right oyster card to get about the city, after reading this should be effortless.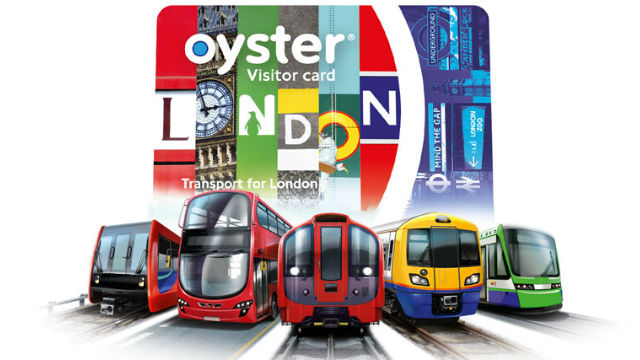 The Contactless Payment Card – it is as simple and straight forward as it sounds, use your debit or credit card to pay, you simply swipe it and move along and go about your day, so long as you don't spend over £20.00 you are fine to use the contactless payment method.
Children under 18 – Can be worth getting but they can also be more of a burden, be sure to read all the information possible when it comes to getting a minors Oyster card.
A Party of 10 or More – If there is a group of your travelling than a group day ticket will be the answer for you, it will be cheaper to travel this way than any other method including a travel card or Oyster card.
Hopping on and off throughout the day–if you are travelling to London and you want to see the sights then you should keep an eye out for the promotional offers, often you can get a travel card, NOT an Oyster card, but a travel card, it can also get you discounted entry to many of the top attractions in London. Search for 2 for 1 travel and entry passes. You can save the amount that is equal to the cost of the travel card, so in essence you could be travelling around London for free.
Visiting London for a short period – If you are staying in central London (zones 1&2) then you should see about getting a 7 day travel card, it is much more efficient than an Oyster.
Visiting All of London longer than 7 days – This can be a complicated but you will probably best combining the travel card and the oyster card, using both cards sometimes, even for the same journey can save you money and can enable you to get about the city easier.
Airport Runs– Oyster card will not work if you are travelling to Heathrow or City airport, Luton, Gatwick, Southend and Stansted airports. Travel cards will not necessarily work either.
More than one trip a day in the city – Then it is simple, an oyster card will get you where you need to go, on the bus, the underground and the overhead.
Whether you are travelling to an Oxford Street hotel, a West End show to see Piccadilly or to dine in China town, there is a better and cheaper way for you to get about the city. Do your research and choose the right oyster/travel card for you.